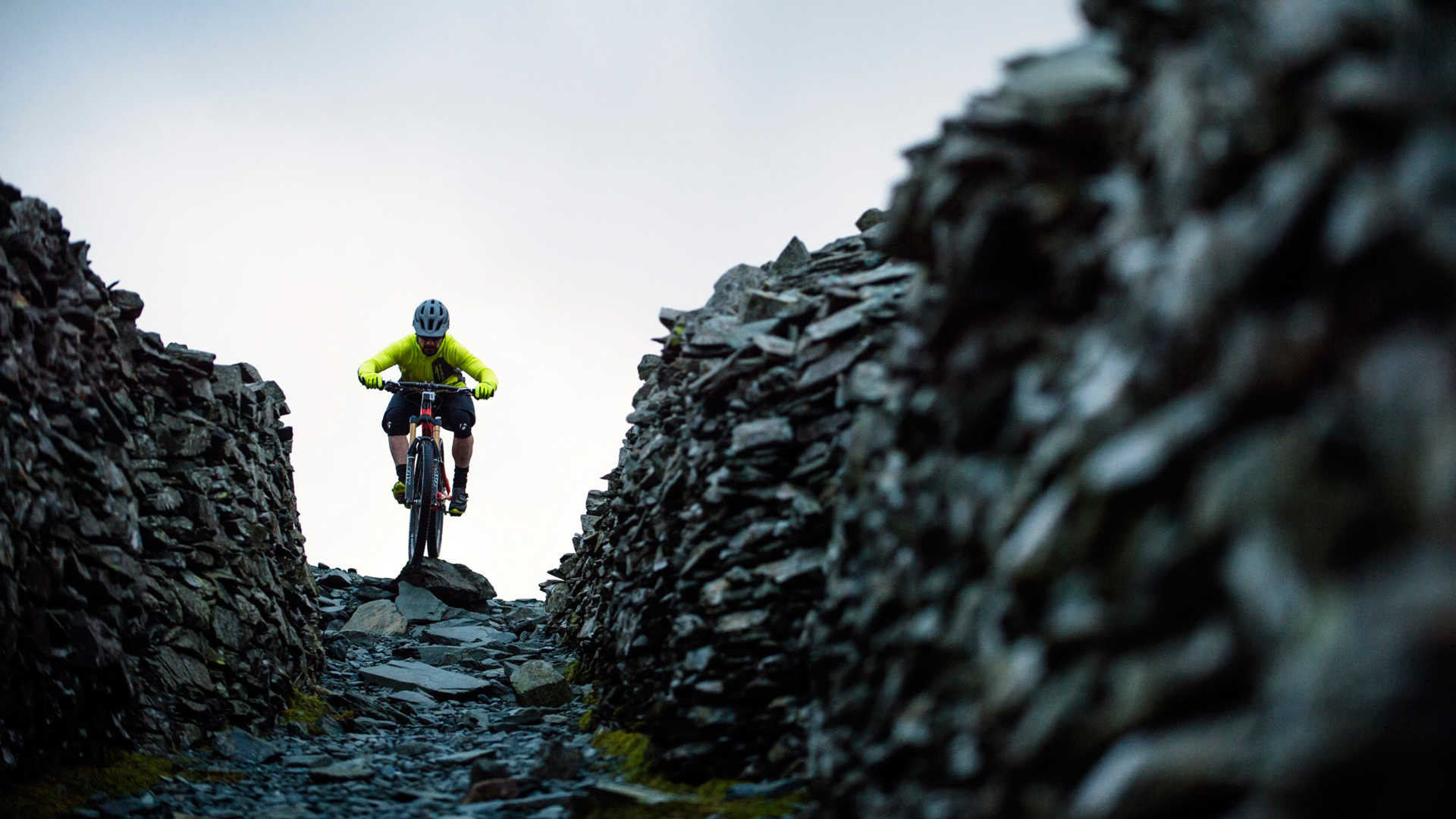 The term "trail" has a loose interpretation in England. Not too unlike the early days of mountain biking when trails weren't built specifically for the flow and rhythm of a two-wheeled fun machine, the trails we found near Kentmere, England were truly multi-use. Hikers, horses, cattle and sheep all follow a similar traverse across the wind-weathered land, ascending peaks in the shortest line-sight way rather than a thoroughly thought-through energy-saving method.

We traveled to this island to test our new apparel in the land for which it was designed — snow, rain, mud, cold. And when we arrived, we found it in spades. Our photographer became our guide, taking us to a diverse set of trails. From the newly formed Ride Center, to the shale mines, and over to the tourist-haven Keswick, we tested the limits of layering, crossed the lines from waterproof to mudproof, and determined that former stewards of the land knew exactly where we'd become too tired and cold to continue, providing huts and shelter at the most strategic way points.

As we completed our journey and drove back to London, we deemed the trip a success. Clothing caked in mud, bikes thoroughly worked, and grins from ear to ear, relishing in the warm delight of yet another piece of baked bread.